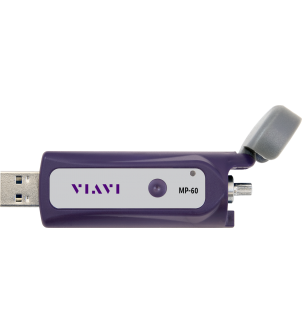 MP-60/-80 Miniature USB 2.0 Power Meters with FiberChek Pro Integration.
Lightweight, small form-factor design for ultimateportability
Generates measurements in dB, milliwatt, and dBm
Automated data logging capabilities
Automatic wavelength detection
Compatible with FiberChek Pro fiber inspection and analysis software; integrated reporting capabilities within FiberChek Pro
Simple, accurate, and instant push-button measurement results can be electronically archived, logged, and printed
Dedicated for all single-mode and multimode applications including LAN, TELECOM, CATV, and DWDM testing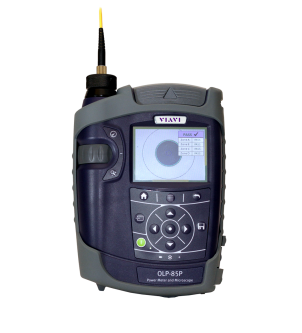 The SmartClass™ Fiber OLP-85 and -85P combine pass/fail fiber inspection and optical power measurement (OPM) into one solution.
With a 100 dB dynamic range, the OLP-85 and -85P optical power meters are perfect for any fiber-optic network power or loss test application.