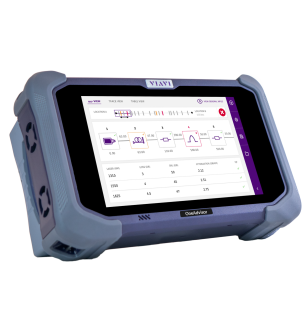 All-in-one network installation and maintenance test tool; Transport, Fiber, and Wireless
The VIAVI OneAdvisor 800 is designed to simplify the evolving network test needs of service providers, datacenters, field technicians and contractors as they deploy, groom, and maintain a wide variety of wireline and wireless networks.
The modular design of OneAdvisor 800 allows network technicians to easily switch between a multitude of test scenarios including transmission protocol, fiber, or over the air RF signals.
The CellAdvisor Cable and Antenna Analyzers provide integrated solutions for line sweep measurements and fiber inspection with RF/optical power meters in a lightweight, cloud-enabled instrument for use during cell site installation and maintenance.
RF and fiber testing in a single solution
Manage assets and reduce costs with cloud-enabled StrataSync
Detect signal degradation over time with Trace Overlay
Reduce test time by making two measurements simultaneously on one display
Instant problem notification with simple PASS/FAIL indications
Enable faster and easier calibration with EZ-Cal™