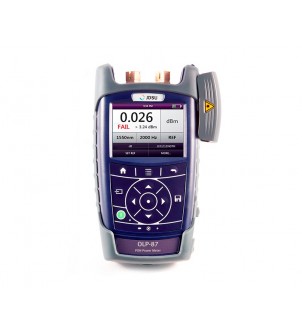 Prix Occasion 1 095 EUR H.T. (*)
Garantie : 3 mois.
Quantité disponible : 1
First come, First served !
The OLP-87 PON Power Meter enables simultaneous power measurement of all upstream & downstream wavelengths on live B/E/G-PON networks and is also compatible with next generation PON networks (XG-PON & 10G EPON).