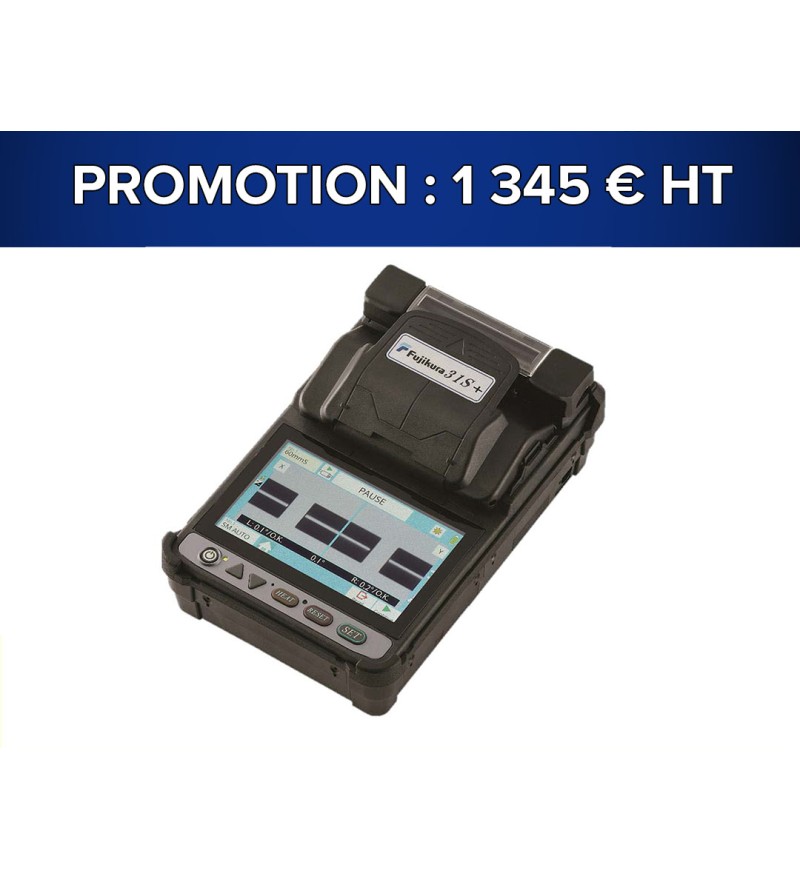  
FUJIKURA 31S+ Fusion Splicer
The Fujikura 31S+ is the FTTH Active V-groove splicer
Two-camera active v-groove alignment
5" touchscreen monitor
Interchangeable sheath clamps and fiber holders
Fully ruggedized for shock, moisture and dust resistance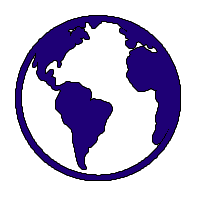 MAJOR IMPORTER OF TELECOM EQUIPMENT
Distributor in France and in 20 African countries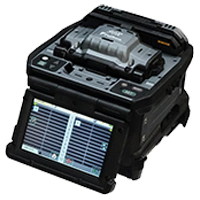 OFFICIAL FUJIKURA IMPORTER
Distributor of Fujikura splicers for over 25 years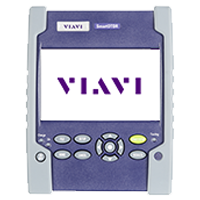 VIAVI ELITE DISTRIBUTOR
Distributor partner of VIAVI for over 15 years
The Fujikura 31S+ is a fully ruggedized, active cladding alignment fusion splicer. The dualcamera active V-groove alignment system provides consistent splicing performance in the most challenging conditions.
A 6-second splice time and 25-second shrink time offers unmatched speed and productivity, while an easy-to-use touchscreen monitor provides simple and intuitive menu navigation.
Interchangeable sheath clamps or fiber holders provide versatility for user preference, and compatibility with fusion-installable connectors.
The extended-life battery is rated for up to 200 splice and heat cycles. Long-life electrodes, lasting 5,000 splices, help minimize downtime for replacement and stabilization. The large 5" monitor provides a crystal clear image, even in the brightest sunlight. Software updates are accomplished via the internet allowing users to quickly update their software as new splice programs become available.
Backed by the best service team in the industry, the Fujikura 31S+ is the ideal splicer to use when portability, ruggedness, and reliability are needed for your splicing application.
Fujikura 31S+ is associated with cleave Fujikura CT08 (to be chosen)

Data sheet
Application

FTTx, LAN, Data Center, Access Network

Alignment

Active V-groove (X,Y,Z alignment)

Splicing time

6 s

Heating time

25 s

Automated wind protector and tube heater

No

Number of splice per full battery charge

200

Electrodes lifetime

5000 arcs

Weight

1300 g

Dimensions (L x H x P)

131x 201 x79 mm

Typical insertion loss splicing G651

0,01 dB

Typical insertion loss splicing G652

0,03 dB
0,05 dB

Typical insertion loss splicing G655

0,05 dB

Typical insertion loss splicing G656

0,03 dB

Typical insertion loss splicing G657

0,03 dB