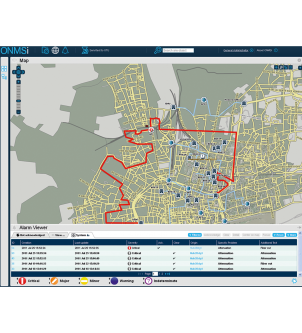 ONMSi Optical network test and monitoring system for Core, Metro, Access and FTTH networks.
FAST: ONMSi monitors the network 24/7 and alarms when there is a problem, automatically and accurately quantifies and locates the problem, then dispatches the technician right to the site – ALL within minutes!
SCALABLE: ONMSi allows users to start small and then expand at any rate needed
COMPREHENSIVE: ONMSi supports both P2P (Metro/Core/Access) & P2MP (PON) networks – all the way to the ONT
PROVEN: ONMSi has a strong track record with over 250 optical networks currently being monitored
FLEXIBLE: ONMSi is designed to be easily integrated within customer orgatization (web enabled application, multiple API, domains architecture)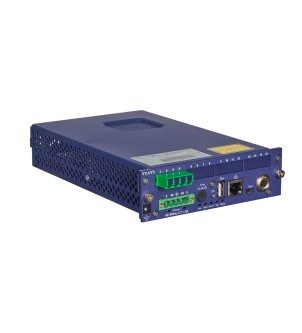 The FTH-5000 Optical Test Unit combines optical time-domain reflectometry (OTDR) and optical-switch technology to provide continuous OTDR monitoring of multiple fibers anywhere in the network.
The FTH-5000 works with the VIAVI ONMSi and SmartOTU solution to help automate and improve the monitoring of your network performance.
VIAVI is the worldwide leader in OTDR manufacturing and Optical Network Monitoring, receiving the coveted Frost & Sullivan Fiber Optics Test Equipment Market Leader Award for fiber-optic test equipment six years in a row.
A single OTU-5000 unit monitoring 72 fibers of 100km and more occupies only 1RU.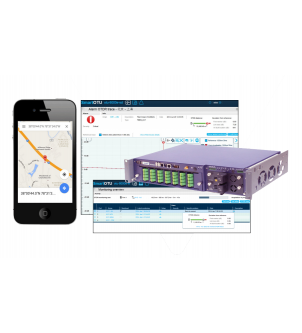 SmartOTU is a standalone remote fiber test solution that can automatically detect and locate faults and monitor fiber networks.
Reduce Mean-Time-To-Repair by locating fiber faults in minutes
Improve network security by quickly pinpointing any fiber intrusion
Avoid service disruptions by detecting any fiber degradation in advance
Improve service assurance and SLA contracts
Ready to deploy out of the box with no local PC or Server required
SmartOTU is the best solution to reduce cost of fiber optic monitoring! SmartOTU monitors both dark and lit fiber and it is ideal for network security protection.