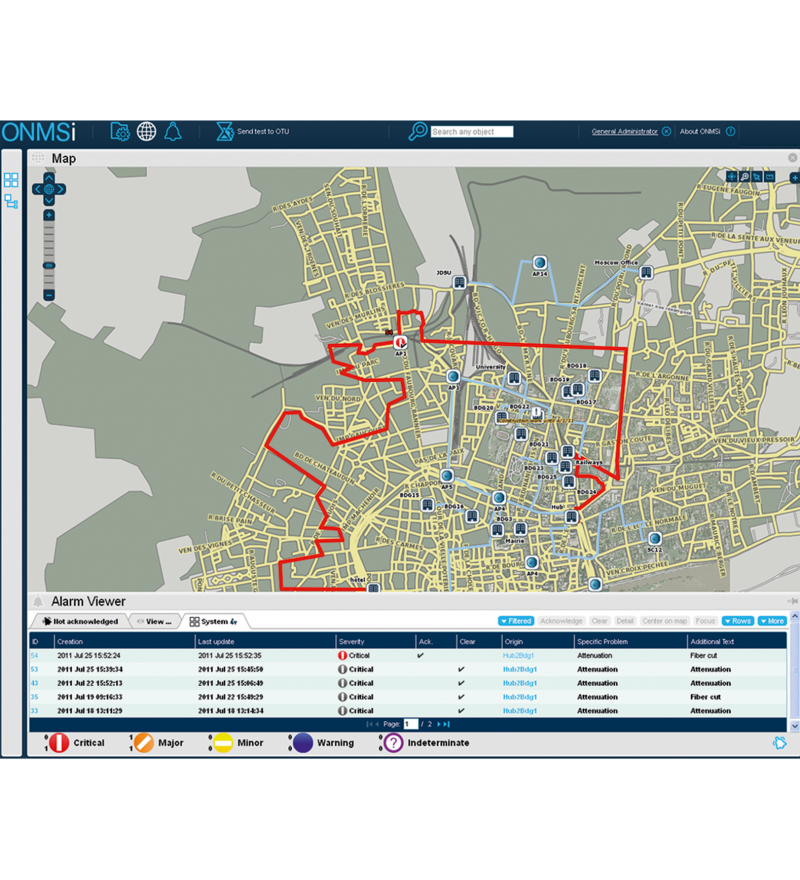  
ONMSi - Optical Network Monitoring System
ONMSi Optical network test and monitoring system for Core, Metro, Access and FTTH networks.
FAST: ONMSi monitors the network 24/7 and alarms when there is a problem, automatically and accurately quantifies and locates the problem, then dispatches the technician right to the site – ALL within minutes!
SCALABLE: ONMSi allows users to start small and then expand at any rate needed
COMPREHENSIVE: ONMSi supports both P2P (Metro/Core/Access) & P2MP (PON) networks – all the way to the ONT
PROVEN: ONMSi has a strong track record with over 250 optical networks currently being monitored
FLEXIBLE: ONMSi is designed to be easily integrated within customer orgatization (web enabled application, multiple API, domains architecture)
Optical Network Monitoring System (ONMSi) increases workforce productivity and facilitates the management of fiber optic networks with fewer technicians through fiber remote testing and accurate fiber plant documentation. The system accurately detects and locates fiber degradation, alerting operators and managers with the details of faults. Measurement schedules allow network operators to assess long term fiber performance to form the basis of efficient asset management.
Applications
Optical Network Troubleshooting for both P2P and P2MP networks
SLA management (improves MTTR and proves results)
Network security (detects intrusion)
Network construction (reduces test time & staff, keeps track of test records)
Instant view of optical network performance