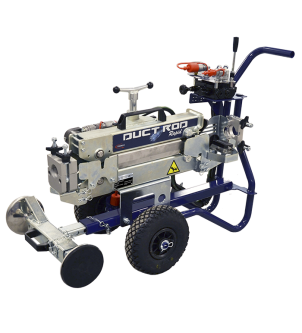 Designed to push a duct rod into an underground duct. It is equipped with a flexible clamping unit, allowing you to attach the machine to the sidewall of the manhole securing more stable installation.
Fiber/Cable OD: 9-25 mm
Duct size OD: 10-40 mm
Preparation time: 2-4 min
Blowing distance (with air): Up to 500 m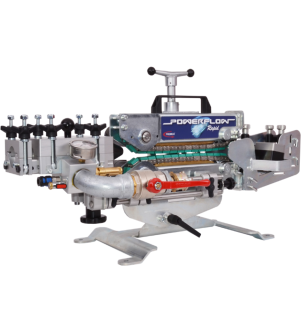 Of all fiber blowing machines, this cable and fiber blowing machine is very strong.
It is built and designed for rough conditions and for blowing in a huge variety of cables, fibers and ducts.
Compatible with 8 to 25 mm cable diameter
Duct diameter 18 to 70 mm
Blowing speed up to 80 m/min
Can blow with air and water
Robust design
And do not forget! The PowerFlow is still easy to handle and operate.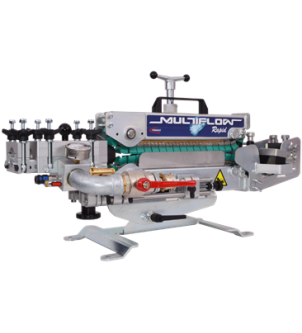 MultiFlow RAPID is designed for relining of multiple micro ducts, but it can also be operated for single cables.
Fiber/Cable OD: 5.5-32 mm
Duct size OD: 10-63 mm
Preparation time: 8-10 min
Blowing distance: Up to 5,000 m
Floating distance with water: Up to 10,000 m
Blowing speed: Up to 80 m/min
Robust design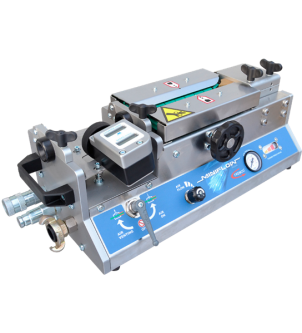 MiniFlow Rapid blowing machine is designed to answer to the FTTH networks indoor and outdoor deployment needs.
Compatible with 3 to 12 mm cable diameter
Duct diameter 7 to 20 mm
P

reparation time: 4 min

Blowing distance (with air): Up to 3500 m

Blowing speed up to 100 m/min
Follow up of speed and cable length
Display of cable propulsion strength
Compact design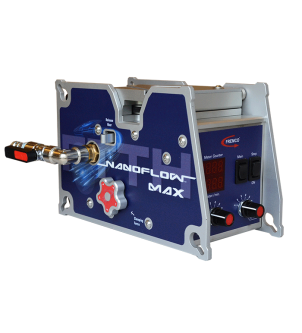 Nanowflow MAX fiber blowing machine is designed to answer the FTTH network needs
Compatible with 0,8 to 4,5mm cable diameter 
Micro duct diameter 3 to 12,7 mm
Preparation time : 3 min
Blowing distance : Up to 1 200m
Blowing speed up to 125m/min
Electronic meter speed/counter with blowing distance
Electronic protection technology to prevent damages to fiber cable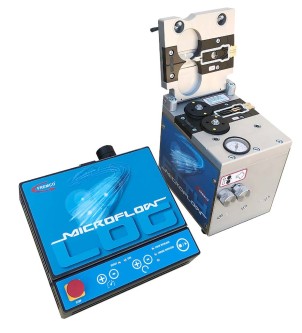 MicroFlow LOG fiber blowing machine is designed to answer the FTTH network needs
Compatible with 0,8 to 6,5mm cable diameter 
Micro duct diameter 4 to 16mm
Preparation time : 5 min
Blowing distance : Upd to 2 500m
Blowing speed up to 90m/min
Electronic control unit
Electronic meter speed/counter with presetting of blowing distance
Adjustable motor torque load of fiber cable
Electronic protection technology to prevent damages to fiber cable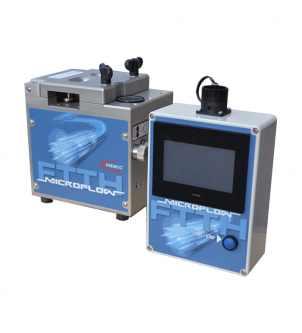 MicroFlow Touch fiber blowing machine is designed to answer the FTTH network needs
Compatible with 0,8 to 6,5mm cable diameter 
Micro duct diameter 4 to 16mm
Preparation time : 5 min
Blowing distance : Upd to 2 500m
Blowing speed up to 90m/min
Electronic control unit
Electronic meter speed/counter with presetting of blowing distance
Adjustable motor torque load of fiber cable
Electronic protection technology to prevent damages to fiber cable