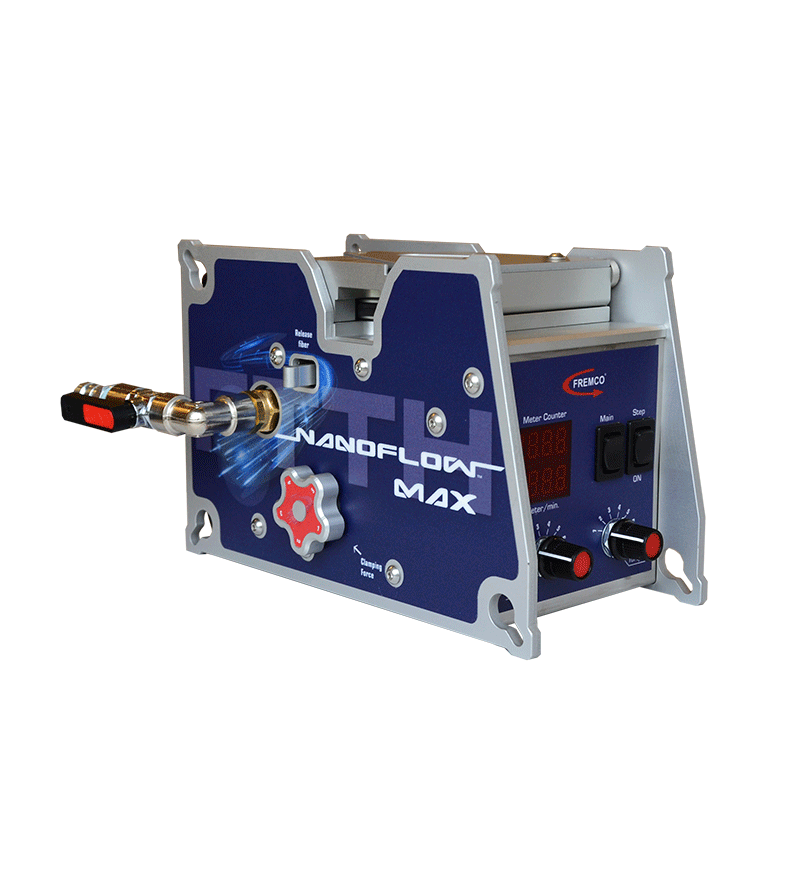  
Nanoflow MAX
Nanowflow MAX fiber blowing machine is designed to answer the FTTH network needs
Compatible with 0,8 to 4,5mm cable diameter 
Micro duct diameter 3 to 12,7 mm
Preparation time : 3 min
Blowing distance : Up to 1 200m
Blowing speed up to 125m/min
Electronic meter speed/counter with blowing distance
Electronic protection technology to prevent damages to fiber cable
Nanoflow MAX has a unique protection technology that stops the machine if the fiber cable meets an obstacle.
The stop occurs because the cable gets bent inside the blowingmachine, this is registered by a sensor and the motor stops. The machine will also stop automatically if the motor exceeds the preset maximum torque level. In both cases the machine stops immediately so the fiber cable does not get damaged.
After the protection technology has stopped the machine, it will automatically start up again. It will try 3 times total to get through the obstacle, if it still has not succeeded it will come to a full stop.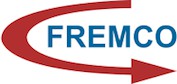 Data sheet
Type of use

Indoor FTTH network

Reachable blowing distance

up to 1,2 km

Compatible cable diameter

0,8 to 4,5 mm

Compatible tube diameter

3 to 12,7 mm

Retubing possibility

No

Dimensions (L x H xP)

Blowing machine 212 x 104 x 139 mm

Weight

3,5 kg

Power source

100 - 240 V