 
FUJIKURA 90S+ Fusion Splicer
"Top of the range" fully automated fiber optic splicer with integrated heater, "core to core" alignment.
Unique specs on the market ! 
Touchscreen
Fully automated heater, Clamp, and Wind protector (possibility to use it in manual mode)
Ultra fast splicing mode, splice in 7s and tube heating in 9s
Bluetooth connectivity to control CT50 cleaver
True "Swiss Army Knife" of Fusion splicer, the 90S+ is ideal for connection in Industrial and Telecom environment.
It is THE NEW reference of fiber optic fusion splicer !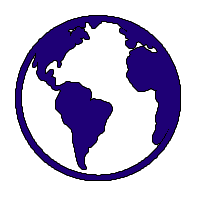 MAJOR IMPORTER OF TELECOM EQUIPMENT
Distributor in France and in 20 African countries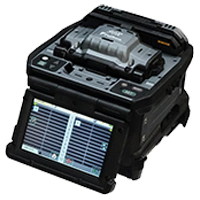 OFFICIAL FUJIKURA IMPORTER
Distributor of Fujikura splicers for over 25 years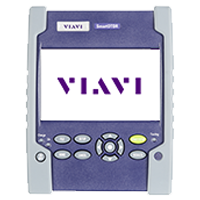 VIAVI ELITE DISTRIBUTOR
Distributor partner of VIAVI for over 15 years
The 90S+ is a core alignment fusion splicer setting a new standard in the market for fusion splicing.
The 90S+ is packed with a whole host of new and enhanced features specifically developed with the objective of enabling the user to work faster with higher precision.
Overall splice process time has been significantly reduced. This has been achieved with a combination of improvements to the reaction time of the automated wind protectors and automated heater, new fibre retention clamps, improved universal sheath clamps and a redesigned internal structure that matches the protection sleeve to the fusion splice point which enables splicing to be achieved without the need of the user to touch the 90S+ once the process has started.
90S+ ready to use package description
BTR-15 Battery pack (300 splices and tube heating fully loaded)
AC adapter ADC-20 and AC power cord
Additional spare of electrodes (5 000 arcs) ELCT2-16B
Hard Carrying case with integrated work station CC-39
USB cable to communicate with PC (USB 2.0) USB-01
Cleaver Fujikura CT50 

Data sheet
Touchscreen

Yes

Application

Telecoms, High capacity cable, FTTx

Alignment

Core to Core

Splicing time

7 s

Heating time

9 s

Automated wind protector and tube heater

Yes

Number of splice per full battery charge

300

Electrodes lifetime

5000 arcs

Weight

2800 g

Dimensions (L x H x P)

146 x159 x 150 mm

Typical insertion loss splicing G651

0,01 dB

Typical insertion loss splicing G652

0,02 dB
0,04 dB

Typical insertion loss splicing G655

0,04 dB

Typical insertion loss splicing G656

0,02 dB

Typical insertion loss splicing G657

0,02 dB