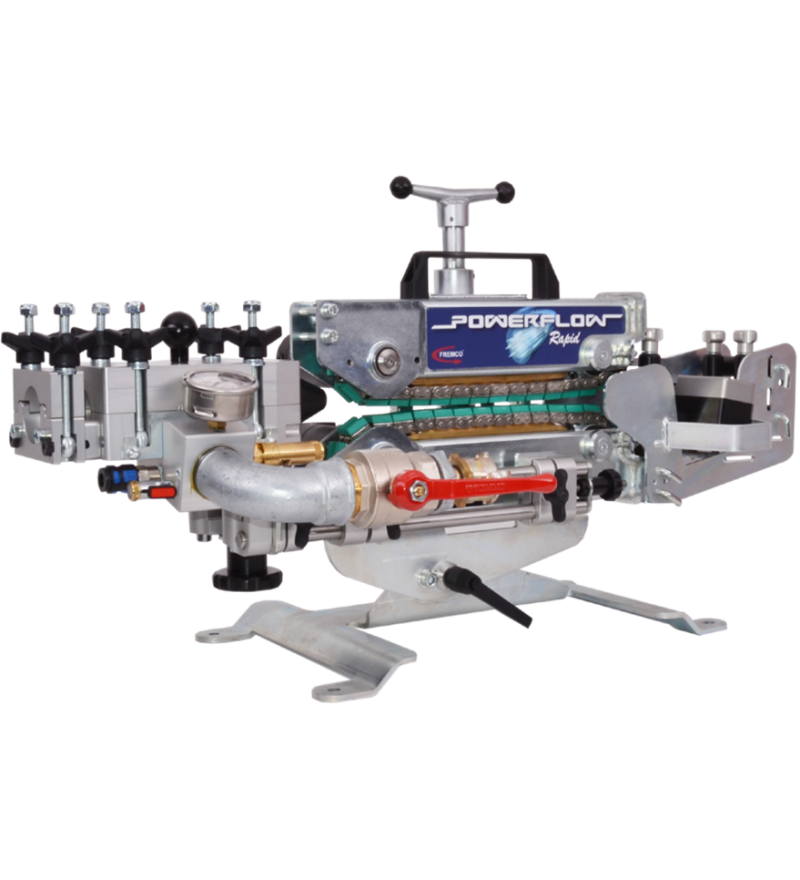  
PowerFlow Blowing machine
Of all fiber blowing machines, this cable and fiber blowing machine is very strong.
It is built and designed for rough conditions and for blowing in a huge variety of cables, fibers and ducts.
Compatible with 8 to 25 mm cable diameter
Duct diameter 18 to 70 mm
Blowing speed up to 80 m/min
Can blow with air and water
Robust design
And do not forget! The PowerFlow is still easy to handle and operate.
PowerFlow has a user friendly design, which makes the machine easy to operate. The machine is designed with main focus on functionality that makes cable blowing easy.
PowerFlow is a very efficient cable blowing machine, it can blow cables with a speed up to 80 m/min. It is possible to blow distances up to 10 km.
With PowerFlow it is possible to install fiber optic cables using either air or water. With water assisted cable blowing you can achieve optimal results, especially when installing larger cables or blowing long distances.
PowerFlow is constructed in a way that it is robust  and can withstand being used as the special conditions there sometimes are at a cable blowing location are taken into account.
Powerflow is very flexible, the machine can be changed quickly  to blow different sizes and numbers of micro ducts.
There are many different sizes and combinations available to fit the different dimensions needed in a specific situation.
PowerFlow has a unique monitoring system,which continuously monitors the pushing force, applied on the fiber cable. This makes it possible to stop the drive wheels before the cable is damaged.
The following equipment are needed to run
Hydraulic pump + control valve
High pressure compressor + hoses
We offer all accessories on request.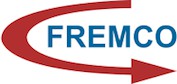 Data sheet
Type of use

Outdoor

Reachable blowing distance

up to 10 km

Compatible cable diameter

8 to 25 mm

Compatible tube diameter

10 à 63 mm

Retubing possibility

No

Dimensions (L x H xP)

650 x 230 x 350 mm

Weight

38 kg

Power source

Hydraulic