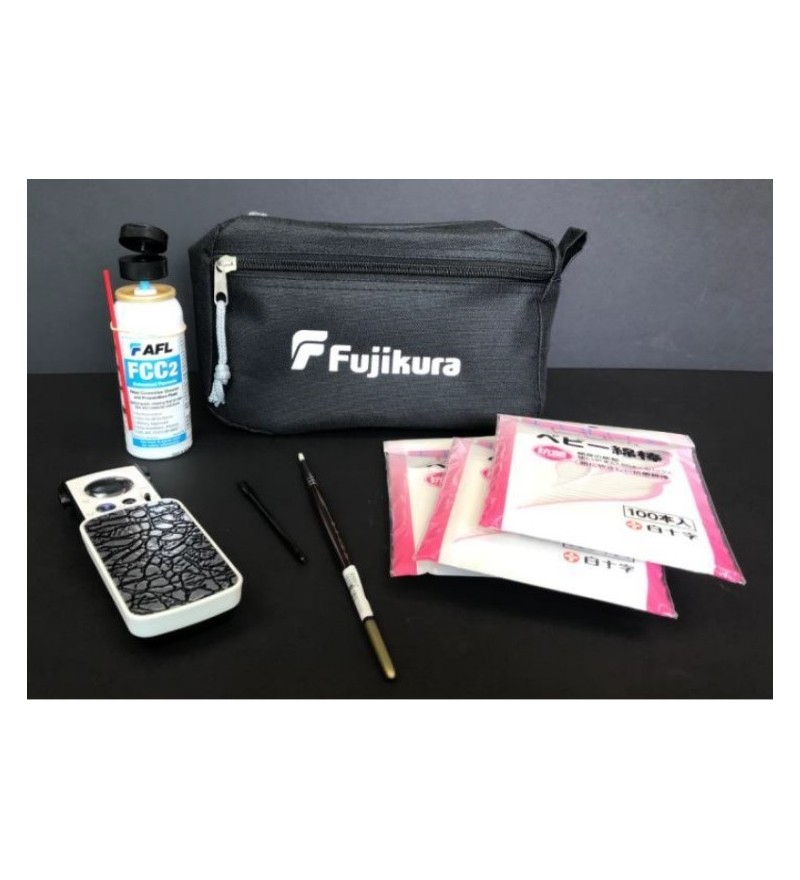  
Cleaning Kit for Arc Fusion Splicers | VCK-01
Content :
Carry case
Coton-tige non pelucheux
Pinceau souple
Pinceau rigide
Loupe éclairante
Fluide pour fibre optique
Cleaning the V-grooves is one of the most important elements in achieving the lowest splice loss. Cleaning must be done every day before impurities become encrusted in the various splicer parts and cause an offset.

This cleaning kit contains all the items needed to maintain your fiber optic Splicer clean !