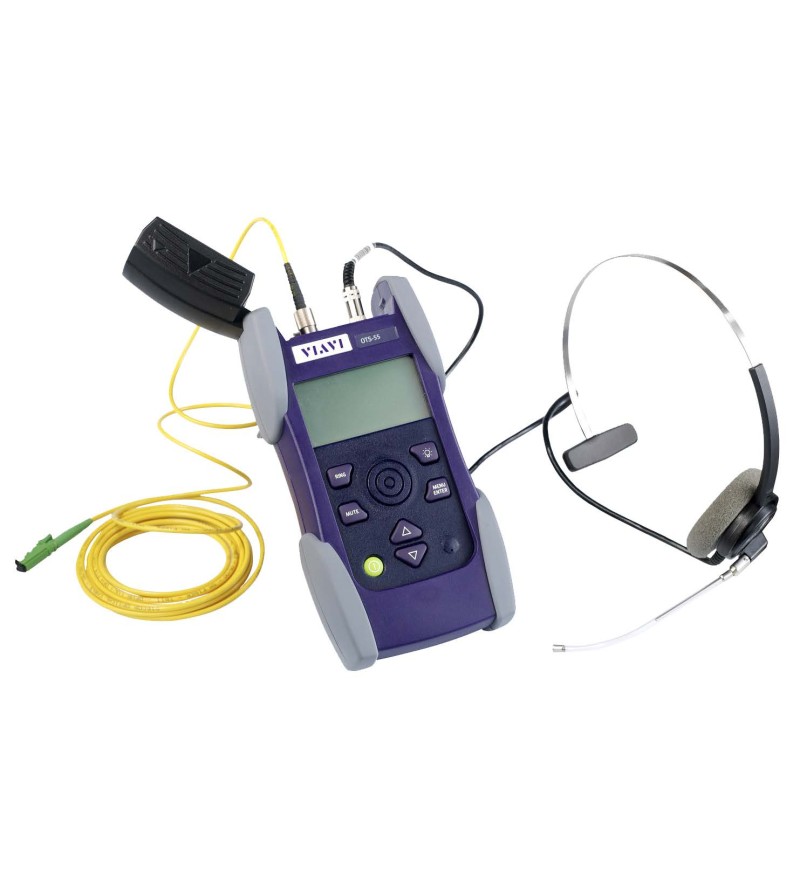  
Optical Talk Set OTS-55
The VIAVI SmartClass OTS-55 (optical talk set) fulfills today's communication needs during fiber installations, maintenance or troubleshooting in a very cost effective way by using one single "dark" fiber.
The SmartClass OTS-55 provides clear digital voice transmission over a single fiber. Hands-free operation makes communication even more convenient for the technician by using either a headset or the "speakerphone" mode. No matter how you use it, the SmartClass OTS-55 provides crystal clear communication any time.
The outstanding performance of this talk set ensures not only a communication between two SmartClass OTS-55. Indeed, its flexibility allows operation together with VIAVI T-BERD/MTS Platforms (when equipped with talk set functionalities).