List of products by brand Sticklers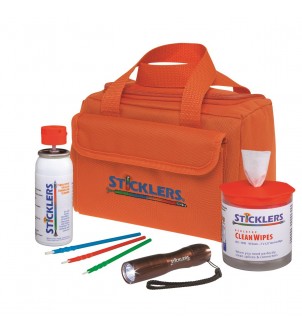 Sticklers MCC-FK03 comprehensive fiber optic cleaning kit
2 alcohol sprays MCC-POC03M
2 boxes of 90 fiber optic wipes MCC-WFW
1 pack of 25 wipes pre-soaked in isopropyl alcohol
1 box containing 50 cleaning sticks for 2.5 mm and 1.25 mm connectors MCC-VS
1 flexible and practical carry case
and as a gift: one Sticklers torch!
A comprehensive fiber optic cable and connector cleaning kit containing the basic field requirements.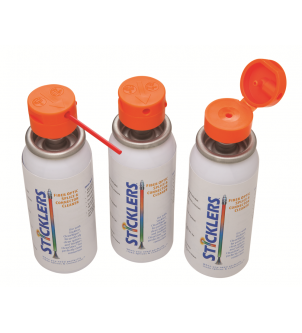 Sticklers MCC-POC03M cleaning fluid spray
contains 90 ml
Dual-use: alcohol dispenser for wipes or precision spray
Practical and clever with its precision rod
Approved for air transport
This cleaning fluid spray can be used in two different ways: as an alcohol dispenser with fibre optic wipes or for precision cleaning for hard to access areas with its plastic rod.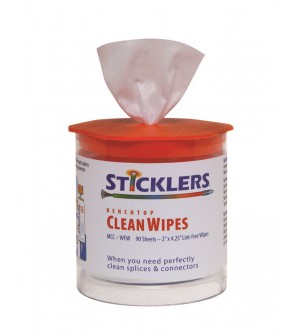 Sticklers MCC-WFW box of lint-free wipes for fibre optic connectors
Box of 90 wipes
Dispensing system
Compact and practical design for the field
Transport your lint-free fiber optic cleaning wipes easily thanks to this practical case fitted with a dispenser.