 
FUJIKURA 90R12 Ribbon Fusion Splicer
"Top of the range" fully automated fiber optic ribbon splicer with integrated heater, "clad to clad" alignment.
Fully automated heater and Wind protector
Splice up to 12 ribbon fibers in 11 seconds

Tube heating in 13 seconds
Bluetooth connectivity to control CT50 cleaver
The 90R12 is ideal for splicing ribbon cable in any conditions.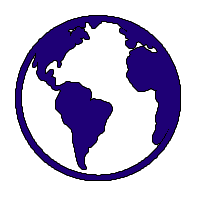 MAJOR IMPORTER OF TELECOM EQUIPMENT
Distributor in France and in 20 African countries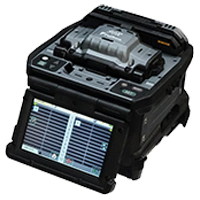 OFFICIAL FUJIKURA IMPORTER
Distributor of Fujikura splicers for over 25 years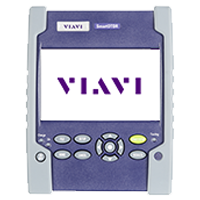 VIAVI ELITE DISTRIBUTOR
Distributor partner of VIAVI for over 15 years
Top of the range of Fujikura, the 90R12 ribbon splicer offers the best specifications for splicing ribbon fiber optic from 2 to 12 fibers, ensuring the best productivity for connecting strong capacity cable in the deployment of Telecom network.
Able to splice two fibers in only 11s, the 90R12 also complete thermal tube heating to protect the ribbon splice in a record time of 13 seconds.
90R12 ready to use package description
BTR-15 Battery pack (165 splices and tube heating fully loaded)
AC adapter ADC-20 and AC power cord
Additional spare of electrodes (1 500 arcs) ELCT2-16B
Hard Carrying case with integrated work station CC-39
Pair of ribbon fiber holder to select from 2 to 12 ribbon fibers FH-70
USB cable to communicate with PC (USB 2.0) USB-01
Cleaver Fujikura CT50

Data sheet
Touchscreen

Yes

Application

Ribbon fibers

Alignment

Clad alignment

Splicing time

11 s

Heating time

13 s

Automated wind protector and tube heater

Yes

Number of splice per full battery charge

165

Electrodes lifetime

1500 arcs

Weight

2,6 kg

Dimensions (L x H x P)

170 x 173 x 150 mm

Typical insertion loss splicing G651

0,02 dB

Typical insertion loss splicing G652

0,05 dB
0,08 dB

Typical insertion loss splicing G656

0.05 dB

Typical insertion loss splicing G657

0,05 dB