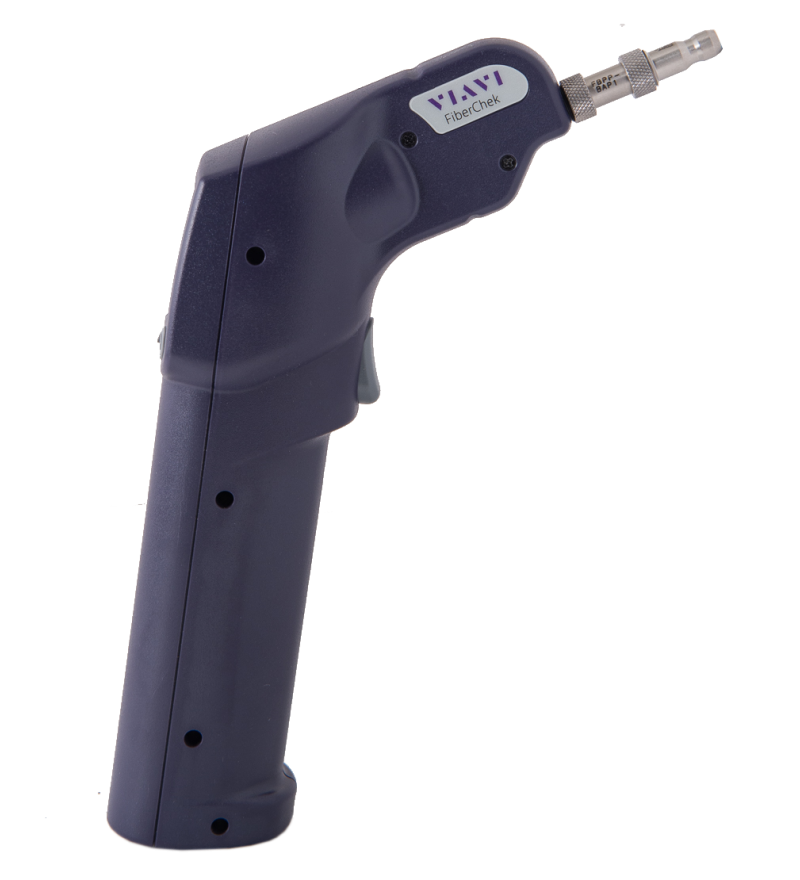  
Fibercheck Probe
Automated Fiber Inspection & Analysis Probe provides PASS/FAIL and autofocus capabilities, compatible with tablets, smartphone and Viavi test solutions.
Integrated touch screen with live fiber viewing
Auto-Center & Auto-Focus
Built-in fiber endface analysis
User-selectable acceptance profiles
Stores results on device or export
Bluetooth, WiFi, and USB connection capabilities
The "all-in-one" handheld solution for fiber inspection.
The FiberChek probe builds on Viavi's industry leading expertise in fiber inspection to deliver a single "all-in-one" handheld solution that every fiber technician can rely on for all of today's fiber inspection needs in a fully autonomous, handheld device. With built-in capabilities for image viewing, auto-focus, Pass/Fail analysis, storing/recalling results, the FiberChek probe completely automates inspection workflow to ensure fast and accurate performance. Whether used as on its own or connected (WiFi, Bluetooth, USB) to other devices, the FiberChek probe is the essential fiber tool for every technician.
Applications
Inspecting fiber end faces – both patch cord and bulkhead
Guaranteeing endface condition with certification reports
Instantly capture, analyze, and grade fiber end face images and obtain a PASS/FAIL result according to pre-configured criteria setting

Data sheet
Magnification

x200 & x400

Auto focus

Oui

Digital

Yes

Connectivity

USB, Bluetooth

PASS/FAIL reporting

Yes

Bulkhead inspection

Yes

Weight

272 g

Dimensions (L x H xP)

218 x 50 x 131mm